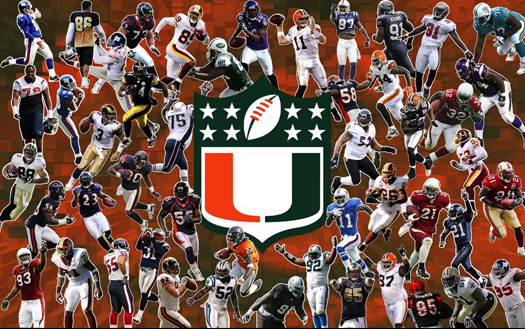 The Miami Hurricanes program may not currently be the pipeline to the NFL it was a few years back, but players from 'The U' still dominate weekly and as of today, six are now headed to this year's NFL Pro Bowl – another incredible feat by this little private university nestled in Coral Gables.
The six Hawai'i-bound Hurricanes are wide receivers Andre Johnson (Houston) and Reggie Wayne (Indianapolis), center Chris Myers (Houston), running back Frank Gore (San Francisco), defensive lineman Vince Wilfork (New England) and safety Ed Reed (Baltimore).
The San Francisco 49ers lead the NFL with nine selections but for one college to send six players, it truly is unheard of.
Miami head coach Al Golden always talks about the brand that is 'The U', the former players and the legacy. What the current team hasn't been able to accomplish, while in rebuilding mode, a half dozen NFLers are doing their best to carry the torch.
A great accomplishment, U Family. Go out and represent.
Comments
comments