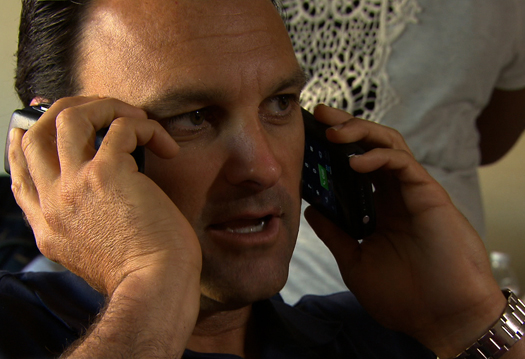 The story made local papers, but hasn't gone national because let's face it, there's nothing salacious about this proactive, game-changing move.
When national articles break in regards to the Miami Hurricanes and NCAA-related scandals, it's talk of Nevin Shapiro, illegal benefits, suspensions and the hope of some that 'The U' received a death penalty-sized knockout blow.
In other words, no one outside of Coral Gables cares that the University of Miami's semi-new strict policy limiting agent-player contact goes light years beyond what the NCAA currently requires
Time will tell what price Miami pays for the Shaprio scandal, but again, for the record, it must be pointed out that president Donna Shalala and UM remain ahead of the curve, proactive and calculated in order to justify some leniency when the hammer falls.
A year ago it was paying back the bankruptcy trustee and implementing a bowl ban. This year, sitting out two post-season games, while making this unprecedented change in agent-player relations.
Miami first did its part in fixing a broken system soon after the 2012 NFL Draft – one that saw five former Hurricanes leaving the program early, for what head coach Al Golden said was "twenty cents on the dollar", after being misinformed by outsiders.
The six-month old policy limited contact between football players (and their families) with agents, until said athlete's eligibility expired.
Should a player with eligibility remaining choose to speak with an agent or other "covered individuals", it was only allowed on-campus, in the presence of the head football coach and / or the athletic director.
Some have referred to the policy as self-serving – an in-hot-water university acting in self-interest, in good faith. Others, including local sports agent Drew Rosenhaus, are in favor of the new policy.
For more on the subject, check out the original article penned by Jorge Milian at The Palm Beach Post.
Comments
comments