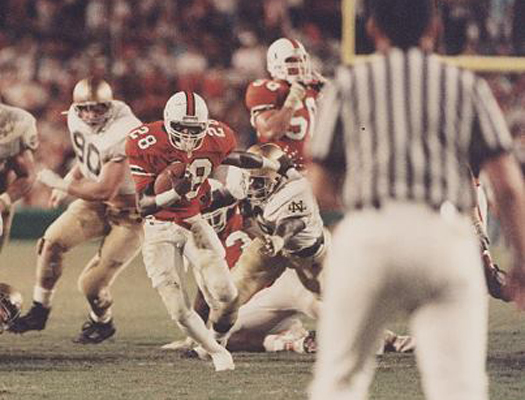 CanesFreak2001, a legend when it comes to YouTube status and Miami Hurricanes-themed videos, has released what he's titled his Miami v. Notre Dame "Pump-Up" video.
Check this clip out as it's sure to get your blood flowing for next Saturday's showdown at Soldier Field (in Chicago) when the Hurricanes take on the Fighting Irish.
allCanes.com loves CanesFreak2001's work so much that we've put together a sponsorship deal with this diehard UM enthusiast. Follow his YouTube Channel – currently 4,269 fans strong, and with 117 U-themed videos totaling over 2.8M views!
Comments
comments