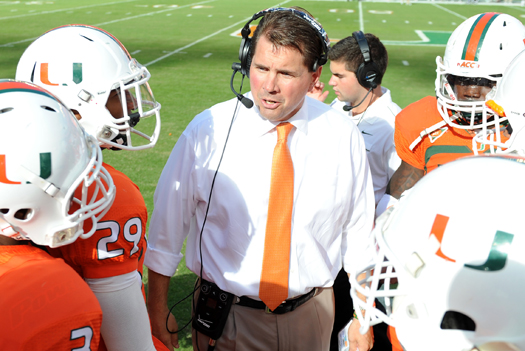 The University of Miami has made what it called an "unprecedented decision" to self-impose a postseason ban for a second straight year.
More talk on this story as the day progresses, but the decision has been made and Miami has decided the long-term gain outweighs the short-term benefit of playing in an ACC Championship game and potentially reaching the BCS.
The university said interim athletic director Blake James informed the team of the decision Monday morning. UM president Donna Shalala and the school's legal counsel were also involved in the decision.
"Considerable deliberation and discussion based on the status of the NCAA inquiry went into the decision-making process and, while acknowledging the impact that the decision will have on current student-athletes, coaches, alumni and fans, a determination was made that voluntarily withholding the football team from a second postseason was not only a prudent step for the University to take but will also allow for the football program and University to move forward in the most expedited manner possible," said the university's statement.
Comments
comments